It's that time of the year . . . we are now less than a month away from Christmas. It's the time when people start their holiday shopping. I have a list of presents for the traveler in your life. Some of the items are incredibly practical and some are things you wouldn't necessarily think of. Without further ado check out the list:
-Books: every travelers has down time. Whether it's waiting for your train, flight or layovers a good book is a must.
-Journal: I love writing about my travels and being able to look back and relive my adventures.
-Luggage tags: I see these all over the internet. Some websites, such as,
www.shutterfly.com
allow you to personalize your own.
-Guidebooks: Know their next travel destination? Give them a guidebook to help them decide how to spend their time at that destination!
-Scarves: Your mind may not have automatically gone here, but one scarf can change an entire outfit and be multifunctioning.
-Rosetta Stone: Give them the gift of learning another language. This can come quite handy if you are in a country that doesn't speak your native language.
-Tablet/Ipad: I take my mini ipad with me every time I travel. It has now replaced my laptop. I can read books, get on the internet, blog, edit my photos and stay connected with my friends and family. One of my all time travel accessories.
Travel Gear:
-Luggage: For my birthday in 2013 I received a whole luggage set. They have gone on many many travels and are still going strong. My current set is American Tourist brand.
-Weekender Bags: These are great for quick trips.
https://www.etsy.com/
offers some really nice ones with many different designs and the options to personalize them.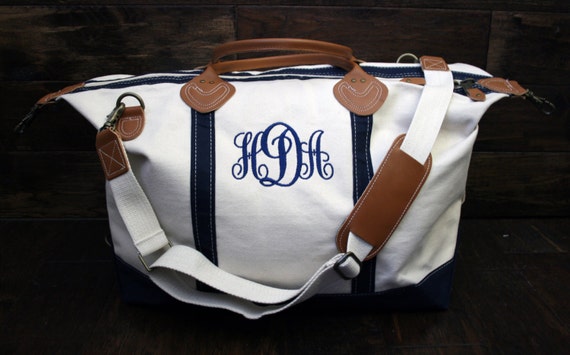 -Converter/Adapter: It may not seem like a big deal, but all the little things you need for trip add up. This will take care of your traveler's electronics.
-Toiletry Bags: A girl has to keep her make up and everyday items somewhere. I love mine from L.L Bean. I can fit my make up, shampoo/conditioner, razor, shaving cream, ect in it. It also has a mirror on the inside, has a hanger and takes up minimal space in my suitcase.
-Travel Size: toiletries, hair dryer and straightener. Most places have a hair dryer, but some people like to take their own.
-Passport Cover: Keeps their passport safe and most provide slots for credit cards, ect
-Mini Travel Size Surge Protector w/ USB plug: Im asking for one for Christmas this year. It seems like there are never enough plugs in your room.
Belkin Mini Travel Size Surge Protector w/ USB Plug
- External Battery: These are awesome. Charge the night before and take it with you. Your traveler will no longer need to fight for a spot at a charging stations. They come in multiple sizes.
*Expedition Wanderlust Tip: Check out the Jackery Brand *
-Packing Cubes: These provide more space in your travelers luggage. Check out
www.ebags.com
(they are currently 20% off.
Gift Cards:
-Airline Gift Cards: Check with each airline. Delta and American Airlines offer gift cards.
-Hotel Gift Cards: Does your traveler prefer a particular hotel? Get them a gift card. Always check with the hotel chain. Marriott and Hilton both offer gift cards.
-Visa Gift Cards: Can be used on anything from gas, accommodation, food, and other travel expenses.
-If you know the destination you can purchase gift cards to attractions, bed and breakfasts, restaurants, plays, musicals, ect.
Check out for more ideas:
My pinterest page:
https://www.pinterest.com/exwanderlust/
My facebook page:
https://www.facebook.com/expedwanderlust?ref=hl
What do you buy for the traveler in your life? If your a traveler what would you like for Christmas? As always leave your comments and ideas below!